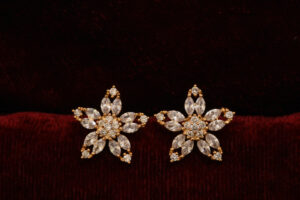 The cut of a diamond is one of the most important factors to consider when choosing an engagement ring or any piece of diamond jewelry. A ring with an emerald cut diamond as the center stone or accents is a popular choice among people these days. The extended curve and clipped corners are the main characteristics of an emerald cut diamond. Since it's a step-cut diamond, its linear facets are parallel throughout its surface.
When you look at the diamond in the light, you'll notice that it reflects both white and colored light. They can be found in classic settings like solitaire and pave, as well as in three-stone designs with surrounding embellishments. Emerald cuts make up roughly 3 % of all diamonds sold. The cut was first popularized in the 1920s for engagement rings, despite its origins in the 1500s.
Emerald Cut Appear Bigger Than Others
An emerald cut seems larger than other diamond cuts with the same carat weight due to its vast surface area. A diamond's size is calculated in carats, and two stones of the same carat weight are about the same size. That is not always visible to the human eye. When one-carat diamonds of various shapes, such as Asscher, emerald, round, and radiant are lined together, they may appear to be different sizes.
The Cropped Corners Make It Stand Out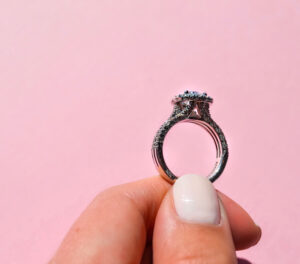 Diamonds that have pointed corners hook more frequently on hair, furniture, and other common items, which is one of their drawbacks. As a result, they are susceptible to chipping or breaking free from their mounting. Emerald cuts with reduced corners are less vulnerable to these problems.
The corners have a smooth, diagonal edge rather than being cut at a sharp right angle. In comparison to baguette and princess cuts, these four corners can endure more impacts and bumps. If you're worried about your diamond's longevity or if it'll catch on your clothes, an emerald cut will help you avoid these problems.
Emerald Cut Diamonds Pair Well With Accent Stones
According to expert jewelers, having an emerald cut engagement ring is a great choice because the emerald cut can pair well with accent stones, it doesn't matter if the accent stones are lab-grown diamonds or natural diamonds. In a solitaire setting, an emerald cut can exist alone or be combined with other diamond cuts. Accents and an emerald cut can be found in a variety of settings, such as Pave setting, channel settings, and many more.