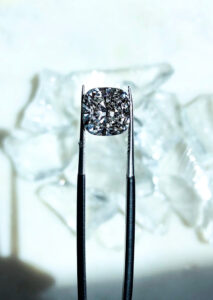 Lab-grown diamonds require less than a month to grow, as opposed to billions of years required for mined diamonds. White diamonds take the longest to grow, with a 1-carat diamond requiring more than two weeks to grow. Diamonds made in a lab have a number of advantages that add to their worth, and they are just as stunning as diamonds discovered in nature.
Here are some of the reasons for buying a lab-grown diamond engagement ring.
Do Not Have A Higher Environment Impact
Diamond mining has a significant environmental impact. To find a single 1-carat diamond, between 88,000 and 176,000 pounds of soil must be combed through. While the diamond market, or more specifically one corporation, has promoted the myth that diamonds are scarce, we now know the real truth. Thanks to improved technology, diamonds have never been and will never be scarce. Lab-grown diamonds are slowly taking over the market and a lot of people around the world prefer them over natural diamonds.
Origin Of The Diamond Is Known
Knowing exactly where it is originated is one of the biggest advantages of a lab-grown diamond. Most often, earth-mined diamonds are coming from regions controlled by rebels. This raises both humanitarian and ethical questions. Many social activists claim that children were also used for mining. In addition to that, a lot of human rights violation also takes place in these diamond mines. You may rest easy knowing that your diamond was not implicated in the blood diamond trade when you buy lab-grown diamonds.
They Are Cost-Efficient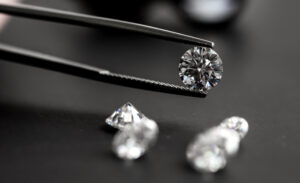 You can get a larger stone or better quality for your money with lab-grown diamonds. This is due to the fact that lab-grown diamonds can be up to 40% less expensive than comparable mined diamonds. As the technology for making lab-grown diamonds improves, the price difference between the two types of diamonds is anticipated to increase.
Better Quality Diamond At Low Price
Although lab-grown diamonds are created in a controlled setting, each one will vary in grade, much like natural diamonds. The 4Cs of diamond quality are used to grade each lab diamond: cut, color, clarity, and carat weight. This applies to both lab-grown and natural diamonds. A diamond's value is calculated by how well it scores in each of these criteria. Whether it is lab-grown or mined, no two diamonds are exactly the same. However, you will be buying a better-quality diamond at a lower price, if you prefer a lab-grown diamond over a mined diamond.