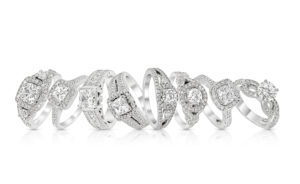 The talk about ethical diamonds is going on for centuries. However, the general public has started to talk about ethical and conflict-free diamonds only recently. When people started to realize, they are buying blood diamonds, they became more conscious about their choices and started to look for diamonds that are sourced ethically. One of the main ethical diamond choices they have now is lab-grown diamonds.
Couples these days are very conscious about their decisions and are buying only conflict-free diamonds for their engagement rings. If you want to know more about how to create an ethical engagement ring and the benefits of a lab-grown diamond, keep on reading this article.
What Are Ethical Diamonds?
To put it simply, ethical diamonds are the diamonds that are mined ethically. That means, the miners were given fair wages for their labor, no human rights violations have been taken place during the mining process of the diamonds. Also, the diamonds are not funding any insurgent groups. If any of these factors are not applied to a diamond you are buying, then it can be considered as a blood diamond. Most people are not willing to buy blood diamonds because they know that they are funding illegal activities by buying them.
How To Find Diamonds For Decent Engagement Rings?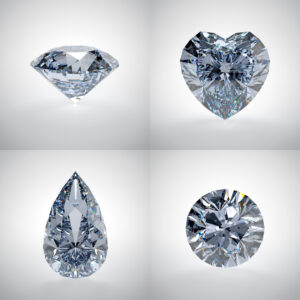 Trade exhibits are a terrific location to discover a good price on a gemstone if you're looking for rocks to be put on your ethical engagement ring. Many merchants, lapidaries, and jewelers get together at trade events to provide a vast variety of gems in a wide range of pricing and quality. Most essential, the staff is informed and would be delighted to tell you about the sources of their products and assist you in selecting the appropriate gem for your ethical engagement ring.
A Gemological lab can pinpoint the region of origin and, in certain cases, the supply mine for certain kinds of gemstones based on a detailed examination of inclusions in the stone. It's extremely vital to have this independent verification when acquiring a costly stone because the source can influence the cost.
Lab-Grown Diamonds
Due to the high cost of diamonds, many buyers are opting for lab-created substitutes for their ethical engagement rings. Although lab-grown diamonds will never have the same market value as mined diamonds, their lower cost allows you to choose a larger, more dazzling stone. You shouldn't have to stress about the Kimberley Process or negative environmental impacts with lab-grown diamonds.