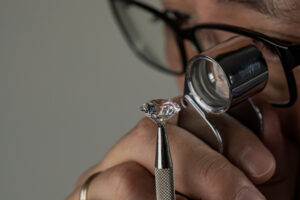 Engagement rings with delicate and extravagant designs can be extremely costly. The cost of your rings can also increase if they have diamonds. However, your engagement ring does not have to be costly for it to be beautiful. You can get stunning ring styles at affordable rates for your engagement.
Apart from getting simple ring designs, you can make your engagement rings more affordable by choosing lab grown diamonds rather than natural diamonds. As these synthetic stones can be less costly than naturally developed diamonds, they create a great option for people who are looking for diamond rings at affordable rates.
The following are some of the best ring styles for you to choose if you want engagement rings at affordable rates:
Solitaire Settings
This is a classic, simple, and elegant ring design for you to choose from. They also create a budget-friendly option when compared to many other expensive ring designs.
This design has a single diamond set on a band. As there are no additional stones surrounding the center diamond or on the band, you will have to afford only the cost of a single stone and the metal.
This design can enhance the appeal of your center stone, as there are no additional stones or other delicate designs on the band to steal away the attention.
However, if you want your engagement ring to have a big center diamond, then it can become extremely costly, as the price per carat of these stones can increase much with the increase in carat weight.
Halo Settings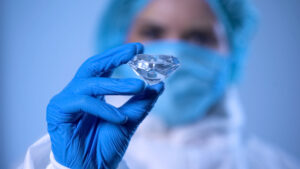 If you want your engagement ring to have a big center stone, but cannot afford it, then a halo design creates a great option for you. This design will cover your center diamond with small stones. This will add a shimmer around the center stone of your ring thereby making it look bigger than it really is. Hence, you can give a bigger illusion to your center diamond by choosing a halo ring at affordable rates.
Pave Setting
This setting carries diamonds paved on the band of your ring, which can add additional brilliance to it. This setting can also make your center stone look bigger because of the sparkle created by the small stones set on the ring. As these small stones can be less expensive than bigger diamonds, you can get pave rings at affordable rates than rings that carry big center diamonds.
You can choose a design from this based on the brilliance and style you want for your engagement ring.