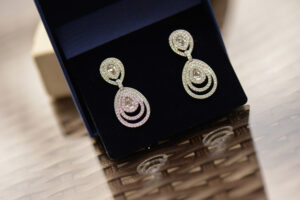 A little bit of planning can go a long way when buying expensive jewelry like diamond rings. Planning your purchase in advance can fetch you good bargains on high-quality diamond jewelry. The same goes for diamond rings that feature the finest quality diamonds in beautiful eye-catching designs. Listed below are a few tips that can help you with your diamond purchase.
Online Purchase
Online vendors usually offer the best inventory of diamond jewelry to choose from. Reliable and trustworthy diamond dealers offer the best selection of diamonds at excellent value for online and in-store purchases. Diamond vendors are able to provide good bargains online because of the reduced cost of operating an online store when compared to an actual retail store.
Price Comparison
High-quality diamond jewelry is usually expensive, with prices ranging from a few hundred to thousands of dollars for a single stone. Therefore, when purchasing diamond jewelry, it is not advisable to go for an impulse buy.
After vising the store, or choosing a piece of jewelry online, study the characteristics of the stone and setting of your choice. Do a price comparison before deciding to go ahead with the purchase. Chances are high that you may find a better bargain with another vendor for the same piece of jewelry studded with diamonds of the same quality you had chosen. This can easily help save you some money if you are searching for economically viable purchase options.
Avoid Impulse Buys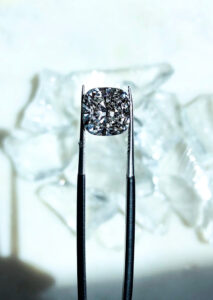 Diamonds in stores don't get sold as fast as you may be led to believe. Sales personnel in retail stores can be quite persuasive and you might end up leaving the store with a piece of jewelry that is not completely of your liking, or one that is out of your planned budget, or both! These are good enough reasons why you should not buy your diamond jewelry impulsively, especially one like a diamond engagement ring that has a lot of sentimental value attached to it and may even be passed on as an heirloom to generations to come.
Ensuring the quality and value of a diamond purchase is primarily our own responsibility. An easy way to get this done is to ensure that you are doing business with a trustworthy dealer with expertise in the area. It is advisable to make multiple trips to the jeweler and compare quality and cost with other vendors before you make a decision.