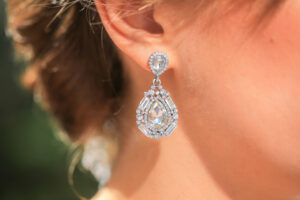 Many brides prefer to wear both the engagement ring and the wedding band on the same finger. In this case, the wedding band should match the look of the engagement ring for them to look appealing when worn together. So when getting wedding bands, it is important to make sure that they complement the look of engagement rings.
It might not be easy to find a wedding band that complements your engagement ring. Hence, many people prefer to get bridal ring sets that come with an engagement ring and a wedding band that suits each other. You can also get a wedding ring set that comes with an engagement ring and wedding band for the bride along with a matching wedding band for the groom. Buying bridal or wedding ring sets will help you to avoid the hassles associated with finding matching rings and bands.
Some other people prefer to create custom wedding bands that can complement their engagement rings. This is a great option to get matching wedding bands and engagement rings. However, if you prefer to get your engagement rings and wedding bands separately, then there can be a wide range of options available for you.
The following are some of the important things you have to consider when getting a wedding band to complement your engagement ring:
Shop Early
Many people make a mistake by waiting till the last moment to shop for their wedding bands. But if you want to get a band that you will adore for the rest of your life, then make sure to shop early. Otherwise, you may not get enough time to find a band that complements your ring.
Shop With Your Engagement Ring
When shopping for your wedding band, make sure that you have your engagement ring with you. This will help you to try on different bands together with your engagement ring so that you can find out whether they are matching. Make sure to try on different options so that you can choose a band that suits your engagement ring the best.
Consider Your Lifestyle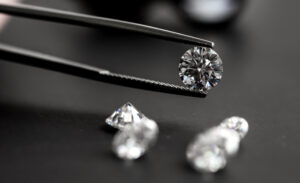 If your profession involves working a lot with your hands, then it is better to avoid choosing delicate settings for your bands. A lot of wedding bands come with natural or lab grown diamonds or other gemstones embedded on the entire band. But they can get damaged easily. So if you work with your hands, it is better to go for plain and simple bands.
Also, make sure that the size of your engagement ring and wedding band is the same, otherwise, they can overlap.