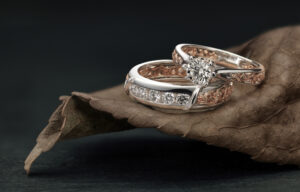 When you consider the characteristics that are unique to diamonds, you would see that lab grown diamonds are as real as natural mined diamonds. They are identical to natural diamonds in physical, chemical and optical properties, with the only difference being grown in a lab.
Pros Of Lab Made Diamond Purchase
Lab grown diamonds cost less than half the price of a natural diamond of the same color, cut, clarity and carat. This means you can buy a bigger lab made diamond in a fancy cut for the same amount you had budgeted for a natural diamond of half the carat weight. The difference between a lab grown and natural diamond with the same 4Cs is not identifiable to the naked eye. Only an expert with specific tools can make out the difference between a natural and lab made diamond. For the general public, a high-quality lab made diamond would have the same shine and sparkle as that of a natural diamond of the same quality.
The ethical practices employed in the manufacturing of lab diamonds are yet another factor that attracts more and more buyers toward the lab grown diamond jewelry market. Even people with money to spare for a big natural diamond may opt to go with a lab made diamond of identical quality, just to ensure that they are not making a purchase involving conflict diamonds, or the ones mined using not-so-environment-friendly practices.
Lab grown diamonds are an ideal option for those who are not looking to buy diamonds as an investment. Although like natural diamonds, lab grown diamonds also fetch a fair resale price, it is ideal for those looking for a sale of pre-owned diamonds to purchase rare, large, investment grade natural diamonds that would fetch a profit on resale.
Cons Of Lab Made Diamond Purchase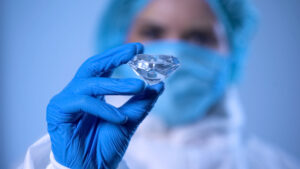 Lab grown diamonds may further depreciate in value with increased production and more availability. This is not applicable to natural diamonds that are limited in supply and huge in demand. Even though grown in a laboratory, lab diamonds are not totally devoid of detrimental effects on the environment. Production of lab diamonds requires a lot of energy that can otherwise be used for more necessary purposes such as powering homes and industries.
Lab grown diamonds have the same scintillation, fire and sparkle as natural diamonds. The identical quality of a lab grown diamond to that of a natural diamond with the same specifications makes it an exceptional value buy and a beautiful stone to cherish forever.