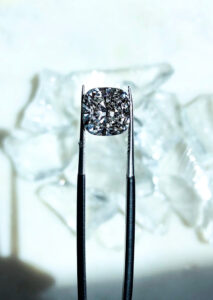 Like all other trends for garments or other fashion items, engagement ring trends also change with time. So are you a person who likes diamonds and like to know what is hot in the market right now? Then this article may really help you.
Even though the trend for engagement rings changes over time, using diamonds for the center stone is a trend that had never changed to date. Almost everyone dreams of a sparkling diamond ring as their engagement ring. In this article, we are discussing the trending diamond shapes used for engagement rings in the current year.
Pear Shaped Diamond
There is a good reason why pear-shaped diamonds are so popular right now. They are available in a variety of proportions. This enables people to choose the proportion that best suits their finger type. Additionally, pear-shaped diamonds are cut specifically to reflect light outward. Simply saying, pear-shaped engagement rings are popular because of their distinctive design and superb sparkle they can offer. Who doesn't like sparkle, right? Are you unsure about how to wear a pear-shaped diamond? Simply position it on your finger so the pear's point faces outward toward the tip of your finger.
Marquise-Shaped Diamond
Another trendy diamond shape in 2022 is the marquise cut diamond. Marquise diamonds are endowed with two tips, giving them an appealing, elongated appearance. There is an interesting story behind marquise cut diamonds. It is said that King Louis XV instructed his jewelry maker to design a diamond that resembled the shape of the lips of the majesty's mistress and the diamond design he made was later known as the marquise cut diamond design. Marquise cut diamond rings are fantastic because they give a bigger diamond illusion, provide brilliant sparkle and fire, and more importantly, can give you a lot of attention and can make you special.
Round Shaped Diamond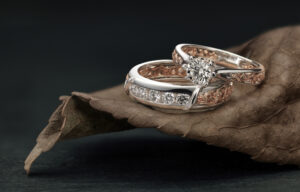 Don't think that the round-cut diamonds will go out of trend; they never will. The classic round-shaped diamond is one of the people's favorites for a long time. You might know that the popularity of the simple and elegant round-cut diamond is mainly because of the brilliant sparkle it offers. No other cuts have more brilliance than a well-cut round diamond. If you are looking for a classic diamond shape with exquisite brilliance, you can go for round-cut diamonds.
The above-mentioned are just three diamond shapes. There are a lot of other diamond shapes that you can choose from.