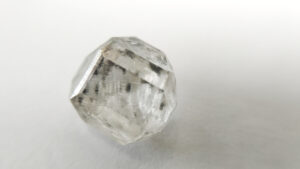 There is no golden time frame per se, that would help you get your diamonds at dirt-cheap prices. Diamonds can rarely be found on sale. The best way for you to make the most of your purchase is to get the most worth for your money by means of proper planning and making purchases off-season when you might get discounts on designs and settings rather than the stones. Mentioned below are some tips that can help with your decision to make an off-season diamond purchase.
Saving Some Money On The Setting
As mentioned earlier, most reputable diamond vendors do not offer their high-quality stones at discounted prices. They may, however, offer huge discounts on the ring metals, settings and designs. If you are looking for a diamond engagement ring with a halo, pave, or sides stone setting, you might be able to save a lot of money on the setting as well as the smaller diamonds or other gemstones that are used as side stones. Generous discounts on conventional designs and settings offered by vendors during the off-season can be of great advantage to those who have budgetary constraints.
Finding Diamonds At Discounted Prices
Although it is rare for a good vendor to offer huge discounts on their big stones, they might have reasonable discounts on their smaller stones or the ones with a bit of tint that may make your ring a bit different from the conventional colorless stone look, but may give it an interesting aesthetic appeal. If you are up to grabbing a design that uses a unique stone, you may be surprised at the value that can add to your purchase. However, it is imperative to watch out for mega discounts, as this would most probably mean a lack of quality of the stone that you are offered at the price.
Grabbing Discounts On Other Jewellery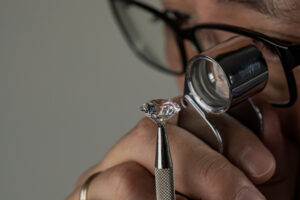 While making a proposal, you may go a step further and present your loved one with unique pieces of diamond jewelry that would pair well with the engagement ring design. Making your engagement ring purchase off-season might provide you with an opportunity to check out many such unique pieces at discounted prices.
A little bit of planning and preparation can go a long way when you are buying that precious piece of jewelry for your loved one. Beautiful diamond rings studded with exquisite stones can be purchased at great value if you make an off-season purchase from a reputable vendor.