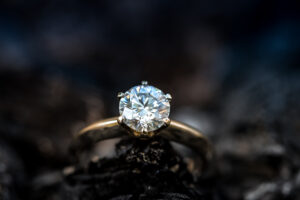 Selecting a lab-grown diamond is always daunting, even if you are buying a piece for the first time in your life or adding one to your jewelry collection. According to some recent surveys, millennials are now buying lab-grown diamonds for their engagement rings instead of natural diamonds for several reasons. You might know that natural diamonds are not always conflict-free and a small portion of them are blood diamonds. When you are buying a lab-grown diamond ring or necklace, it is assured that the diamond is ethical and conflict-free.
There are several factors you need to consider when buying a diamond ring and one of those factors is the ring setting. The manner in which the gemstone is held in the metal has a great impact on the stone's overall brilliance. That means, choosing the right ring setting can add value to your lab-grown diamond.
Let's take a look at some of the best ring settings for a lab-grown diamond.
Tension Setting
The tension between the two sides of the metal shanks holds the diamond in place in this setting. Lasers are utilized to measure the exact size of the stone, which makes tension-type settings difficult to produce.
Bezel Setting
This popular rig setting has a metal border surrounding the diamond's perimeter. Because the gemstone is firmly secured on all sides, it offers your lab-grown diamond a modern style and is a wise choice for women with busy lifestyles. A bezel is divided into two types: full and partial or semi-bezel. A full bezel encases the entire gemstone, whereas a partial bezel or semi-bezel exposes the gemstone's sides.
Prong Setting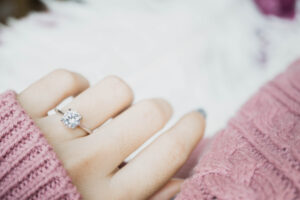 It is the most traditional ring setting available in the market. According to many experts, the prong setting is also the most popular choice for people all over the world. In this setting, the center stone is kept in place with four or six prongs. This enables more light to enter through the diamond and increases its brilliance. Depending on the shape of your diamond, select a prong style. A V-shaped prong is perfect for a heart-shaped, marquise-shaped, or pear-shaped diamond because it secures the stone better. Flat prongs are recommended for emerald-cut diamonds.
Swiss Setting
The diamond is placed within a hole in the metal band in a Swiss or gypsy setting. It is the most common setting for men's wedding rings and is a very safe one because the gemstone is kept within the metal, which protects the diamond from falling out.