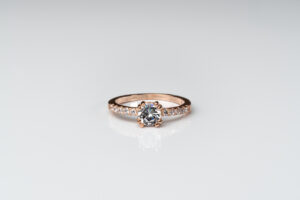 We all want to buy beautiful jewelry for our loved ones. It is a gesture of love and fondness. What we do not want is that the diamond rings or diamond earring that you have purchased is non-ethical. The problem of blood diamonds is still prevalent in society. Many diamond mines in Africa are still controlled by rebel groups and they use forced labor to mine the diamonds. As a conscious buyer, you do not want to have blood on your hands and that is why you look for ethical options.
Most people, to ensure that they are not buying blood diamonds, go for lab-grown diamonds. However, if you are ready to look for options other than diamonds, then you have cubic zirconia also.
Origin Of Lab-Grown Diamonds And Cubic Zirconia
Cubic zirconia, often known as zirconium dioxide, is a diamond substitute. Cubic zirconia in its natural state is extremely uncommon. They've created a synthetic version of it. Powdered zirconium oxide is heated with calcium and magnesium to produce cubic zirconia. After cooling the mixture for a while, the crystals are formed. They're then faceted and polished, much like lab diamonds.
Lab diamonds are identified as synthetic diamonds, lab-made diamonds, or lab-grown diamonds. There are mainly 2 methods for creating a lab-grown diamond. One is the high-pressure torrid heat method and the other is chemical vapor deposition. Both methods are equally good but most diamond manufacturing companies prefer CVD these days.
Appearance Of Lab-Grown Diamonds And Cubic Zirconia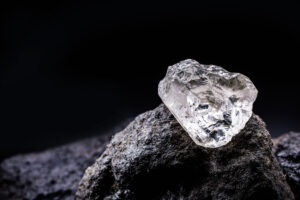 Most jewelers can discern the difference between cubic zirconia and lab-grown diamonds based on their look. When the disparities are brought out to jewelry consumers, they will notice it. The two have extremely distinct light performance.
Rainbow light is emitted by cubic zirconia crystals. When compared to a lab diamond, this impact is immediately visible. While a natural or lab-grown diamond has a more nuanced brilliance, this extremely flashing rainbow light is very stunning. Inclusions refer to the little pieces of material lodged in the diamond as it develops in both natural and lab-grown diamonds. Inclusions are metallic in lab-grown diamonds.
Which One Costs More?
Between cubic zirconia and lab-grown diamonds, the former is cheaper. However, if you are preferring a diamond then you may want to go with lab-grown diamonds, which are still cheaper than natural diamonds. The fact that cubic zirconia does not endure long is one of the key reasons for its low cost.