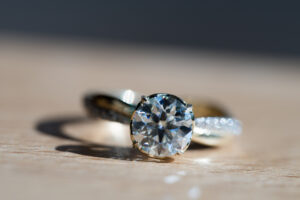 Lab grown diamonds and diamond hybrids are becoming a great option for people who prefer ethical and low-cost alternatives to natural diamonds. Even though a lot of people use these terms interchangeably, they greatly vary in terms of their properties and construction. Hence, we list their difference for your knowledge.
Lab Grown Diamonds
Lab-grown or synthetic diamonds are real diamonds, as they have the same characteristics as natural diamonds. They are grown inside a laboratory under controlled conditions. These synthetic stones have the same optical, physical, and chemical features as their mined version. Because of their ethical origin, a lot of people now choose these stones over mined ones. They are also greatly affordable than mined diamonds. The cost of synthetic diamonds can be around 40% less than natural diamonds.
Therefore, lab-grown diamonds create a great choice for people who want real diamonds at more affordable rates.
Diamond Hybrids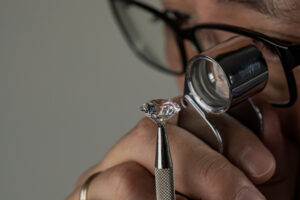 They are not real diamonds, hence, their value is very low in comparison with both natural and synthetic diamonds. The price of diamond hybrids is also extremely low when compared to real diamonds. You can get a diamond hybrid for 10% of the cost of lab-grown diamonds and 3% of the amount you have to spend on natural diamonds. Hence, they can be a great option for people who want engagement rings for cheap rates.
Diamond hybrids have a non-diamond core. They are created from a crystal core by infusing lab-grown diamonds on the outer side. The outer layer made of synthetic diamonds is bonded at the molecular level which gives this stone great durability.
Apart from their cheap rates, diamond hybrids have a lot of other benefits. These stones have high clarity and color grades, so they create sparkle and brilliance similar to natural diamonds. If you want a stone that has brilliance comparable to diamonds but at cheap rates, then diamond hybrids can be a great option for you.
But diamond hybrids also have some drawbacks. They have a very low value in comparison with synthetic and mined diamonds. Their resale value is very low, as they are not precious stones. Hence, diamond hybrids might not be a great option if you are buying them as an investment.
However, diamonds hybrids create an environmental-friendly, ethical, and economical alternative to mined stones. You can choose this stone for your engagement ring if you are on a budget. They can offer the look of diamonds at significantly cheaper rates.