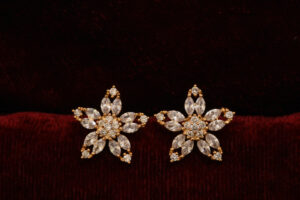 Want to mesmerize your special someone on their birthday or any other important day? Whatever the day may be, lab-grown diamond jewelry can be the perfect gift for them. Lab-grown diamonds offer a magnificent appearance and you don't have to spend much to afford them. Diamonds are considered a girl's best friend. Diamond jewelry can appreciate your entire appearance and hence it can be a gift for any occasion.
In this article, we are suggesting you some gift ideas where you can use lab-grown diamonds.
Lab-Grown Diamond Ring
Diamond rings are mostly used to propose to a life partner. But they can be a good anniversary or birthday gift too. There are a lot of different options you can have when selecting a lab-grown diamond ring. Different types of rings, different cuts of diamonds, and many other features can be selected for a lab-grown diamond ring. You will most probably know your life partner's taste and hence you can select the most suitable ring for her. Cluster rings, flower-diamond rings, etc are some options you can consider for gifting your wife. Diamond rings can be worn daily and a beautiful diamond ring can make your life partner look gorgeous all day and every day.
Lab-Grown Diamond Bracelet
Choosing a lab-grown diamond is an eco-friendly and budget-friendly option for buying diamond jewelry. Bracelets studded with lab-grown diamonds can be a perfect gift for any occasion. You can also gift yourselves a diamond bracelet for an achievement you have accomplished. Who doesn't love a little self-care, right?  Lab-grown diamond tennis bracelets, bezel-set bracelets, geometric diamond bracelets, cluster diamond bracelets, open heart chain bracelets, etc can be great options for you. Bracelets studded with lab-grown diamonds look outstanding and it matches almost all outfits.
Lab-Grown Diamond Earrings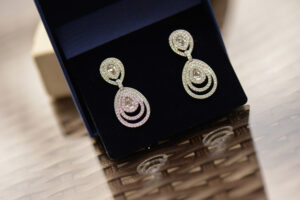 There are no women in the world who don't want beautiful diamond earrings in their wardrobes. Lab-grown diamond earrings can complement a women's costume and her overall appearance. Diamond earrings make them elegant and glamorous.
You can find lab-grown diamond earrings at very affordable prices. Some common diamond earring designs are stud earrings, drop earrings, and earrings with a hoop. If you want to have a special diamond earring, you can go for oval diamond solitaire earrings, emerald stud diamond earrings, or marquise flower earrings.