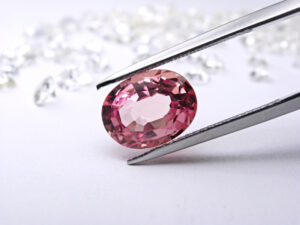 Eternity bands are a popular choice for wedding bands because of their wonderful symbolism. It creates a stunning choice in diamond rings because of the endless loop of stones lining the ring. It can be a wonderful anniversary gift for your loved one because of the luxurious look it can offer.
But eternity bands come with a disadvantage, as they cannot be resized because of the diamonds surrounding the entire circumference of the band. Therefore, we list some of the important things you have to know about this stunning ring design if you are planning to get one.
What Are Eternity Bands?
Eternity bands come with a complete loop of diamonds or other gemstones. This ring design can offer an extravagant look because of the continuous array of stones covering the band. This loop of diamonds is believed to represent the never-ending love between partners. Eternity rings are often used as wedding bands, anniversary gifts, or special gifts to mark a milestone in life like giving birth to a child. Whatever the occasion is, it creates a stunning option to gift your better half.
Are Eternity Rings Costly?
Eternity rings can be more affordable than other ring designs that come with big gemstones. As this ring design features small diamonds or gemstones, they can be less costly than diamonds with higher carat weights. The total carat weight of the diamonds in eternity rings will be marked instead of the individual weight of each stone.
Also, as these stones carry a large number of stones, they might not have grading reports, as certifying each stone individually can be costly. Therefore, it is important to get eternity rings from reputable jewelers to ensure that the stones used in them are of high quality.
If natural diamonds are too costly for you, then you can go for lab grown diamonds, as they are cheaper than natural stones. You can also include alternative gemstones in your eternity rings to offer them a distinct appeal.
Why Eternity Rings Cannot Be Resized?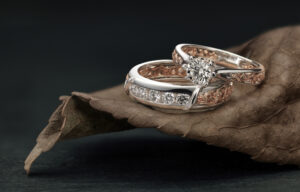 Eternity rings come with gemstones surrounding the entire length of the band. It usually has stones set on the bottom side of the ring too. Hence, this ring can be extremely difficult for the jewelers to work with to alter its size.
If you are worried that the eternity bands will have to be resized in the future, then it is better to go for half-eternity rings that won't have gemstones on the bottom side of the ring. This ring features stones only on the top side thereby making it easy for jewelers to resize it.