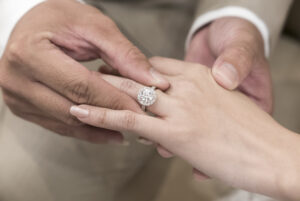 One of the most popular gemstones among people is diamonds. Because of its huge popularity, some people sell stones that look like diamonds at the price of a real diamond. Many people often fall for this scam and lose a lot of money. Even though people have started using lab-grown diamonds, there is no shortage of fake diamonds in the market.
It is very crucial to ensure that the diamond you are buying is real. It is better to check the diamond certificate before buying it. The certificate will give you an idea of whether the diamond is real or not. When you are buying engagement rings, you wouldn't want to end up buying a fake diamond.
Here are some tests that you can do at your home to identify whether you have a fake or real lab-grown diamond.
Read-Through Test
In this test, you will try to read an entire paragraph with the diamond in hand. This procedure can be used to test any diamond that is not attached in a setting or piece of jewelry. These diamonds are also known as loose diamonds. To do this test, you need a piece of paper with writings in black ink. Then, repeatedly turn the diamond. Look through the upturned diamond to read the writing on the paper. If you have a real lab-grown diamond, it will be difficult to read the writing. On the other hand, fake diamonds will allow you to read them smoothly.
Sandpaper Test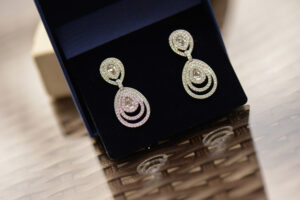 To do this test, you only need a piece of sandpaper and a little elbow grease. With the gritter side of the sandpaper, rub the stone thoroughly. Since diamonds, whether it is lab-grown or natural, are the hardest material known to humans, there won't be even a scratch on the diamond. however, if the diamond is fake, you will find scratches all over it when you rub it with sandpaper.
Heat Test
To do this test properly, you need to expose your lab-grown diamond to an open, controlled flame for around a minute. After that, take a glass of cold water and place the stone in it. Fake diamonds aren't as good at transmitting heat and distributing it evenly throughout the stone as real diamonds are. The strong heat and rapid contrast to frigid water will damage anything other than real diamonds.