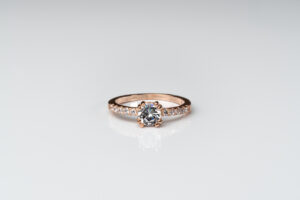 As there is a wide variety of diamond shapes available, it has become easy for people to choose a shape that fits them perfectly. From the common round brilliants to more unique heart and pear-shaped diamonds, your options are enormous. This gives you the freedom to choose a diamond shape that can suit the shape and size of your hands.
If you are confused about choosing the right option for you, then we list some of the popular diamond shapes and their features so that you can make the right decision.
Round
Being the most popular shape, round diamonds create a classic and traditional option for brides. These stones can offer a timeless elegance to your engagement rings. This particular diamond shape is created to shine, as it can exhibit exceptional sparkle. Hence, it remains the first and best choice for people who want their rings to be shiny.
But the cost of round diamonds can be extremely higher than other diamond shapes. So they might not be an affordable option for everyone. But getting round lab grown diamonds can be helpful for you to get these stones for significantly lower rates.
Princess
With their stunning square shape, princess-cut diamonds can offer a contemporary look for your ring. This diamond shape features 49-144 facets, and the brilliance of princess diamonds can increase based on the increase in the number of facets. Additionally, they come with sharp, pointed corners that can offer the bride an edgy look. But these corners also make princess diamonds more vulnerable to chipping.
Cushion
This is another rectangular diamond that exhibits a stunning glow. But cushion-cut diamonds greatly vary from princess diamonds, as they have rounded corners. The antique look offered by this diamond shape can make your ring charming and romantic.
Emerald
Emerald-cut diamonds come with a stunning rectangular shape. With their long, elongated facets, these diamonds exhibit the clarity of diamonds well. Even though the brilliance created by this diamond shape is inferior to the shapes listed above, it can showcase flashes of light that provide a mesmerizing look.
Marquise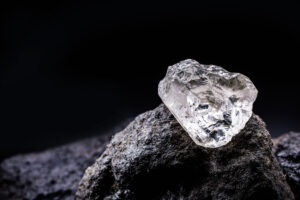 This elegant diamond shape comes with a tapered cut that features pointed ends on both sides. This can be a great choice for people who want bigger diamonds for their buck. The elongated look of marquise diamonds can give a slender and leaner look to your fingers.
Some other popular diamond shapes you can consider include pear, heart, radiant, and oval. When choosing a diamond shape for your engagement rings, make sure that they can complement your fingers.