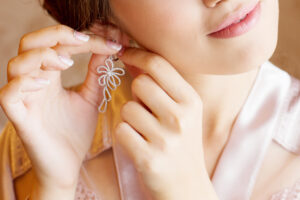 Due to their cheaper price and ethical considerations, artificial diamonds, sometimes referred to as lab-grown or synthetic diamonds, are steadily gaining popularity as a substitute for genuine diamonds. However, the production of artificial diamonds produces waste materials that might have a substantial negative impact on the environment.
Manufacturing Lab-Grown Diamonds
Two primary techniques are used in the production of synthetic diamonds: Chemical Vapour Deposition (CVD) and High Pressure High Temperature (HPHT). Both of these techniques use a lot of energy and resources, such as a lot of water and electricity, which can have a big impact on the environment's carbon footprint. Gases and liquids containing harmful compounds are waste products that are produced during the manufacture of synthetic diamonds.
Graphite is employed as a catalyst in the HPHT process, producing waste graphite that cannot be used again. Toxic gases including methane, hydrogen, and nitrogen are employed in the CVD technique, which if handled improperly can be hazardous to the environment. Diamond dust and other trash are also produced during the cutting and polishing of diamonds. Normally, the diamond dust is gathered and used again, but some of it may get into landfills or water sources and harm the environment.
Waste Reduction Strategies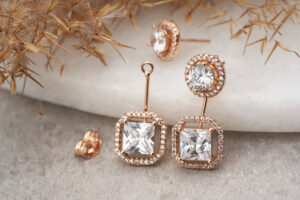 Companies are experimenting with several strategies for waste reduction and recycling in order to lessen the environmental impact of producing synthetic diamonds. One strategy is to power the manufacturing operations with renewable energy sources, such solar or wind energy.  Furthermore, companies are looking for ways to use leftover materials, including waste graphite from the HPHT process, to make new products.
Utilizing closed-loop systems, which reduce waste and enable material recycling, is an alternative strategy. A closed-loop system reduces waste and the requirement for additional resources by collecting and reusing waste products in the production process. Several companies are also looking at less wasteful approaches of diamond cutting and polishing. For instance, using a laser to cut might lessen the amount of diamond dust that is produced. By opting to buy lab-grown diamonds from businesses that prioritize sustainability and waste minimization, customers may also help lessen the environmental effect of synthetic diamonds.
In conclusion, the production of artificial diamonds produces waste materials that have the potential to significantly harm the environment. To lessen this impact, diamond industries are looking at various trash reduction and recycling strategies. By making sustainable choices and encouraging a circular economy, consumers can also help lessen the environmental impact of synthetic diamonds. Together, we can lessen the diamond industry's negative effects on the environment and build a more sustainable future.