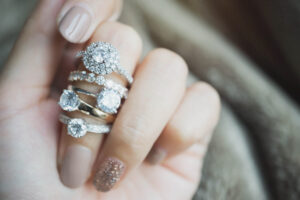 When thinking about gifting ideas for men, jewelry rarely comes to one's mind. However, there is a wide array of jewelry that can create a wonderful option to gift him. From bands and bracelets to chains and watches, your options are enormous. Therefore, we list some of the best jewelry gifting ideas for men.
Bands
Bands are one of the most popular gifting options for men. Bands for men will be usually simple and wide. But you can also find men's bands with intricate designs. So before choosing a band for him, make sure to consider his style. Most men prefer their bands to match their regular style and outfits. Therefore, pay attention to the style of outfits he usually wears so that you can choose a band accordingly.
Men's bands can be made of different types of metals including precious metals like gold, silver, and platinum as well as some alternative options like tungsten, titanium, palladium, steel, etc. You can even find bands made of wood and glass.
Rings
Men's gifting options are not only confined to bands. You can find stunning ring designs that are specifically created for men. Men's rings can even come with gemstones including diamonds, sapphires, and emeralds. Diamond rings for men will be usually wide and chunky when compared to the thin and petite rings of women. Hence, you will need bigger gemstones for these rings. Therefore, choosing lab grown diamonds or other alternative gemstones can be more affordable for you.
In addition to this, it is also possible for you to find rings that come with stones embedded in the band. Chanel rings or flush rings are some of the popular options among them. Men usually prefer subtle rings, so it is better to avoid sparkly rings unless he absolutely loves the shine.
Bracelets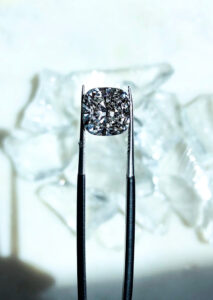 There might not be a large number of options when it comes to men's bracelets unlike the wide variety of styles and designs found in women's bracelets. They will be usually thick to increase their durability. Men's bracelets made of precious metals can be costly, as they usually come with higher metal weight.
Watch
A lot of people usually prefer watches when choosing a gift for men. There is a wide variety of styles available when it comes to this option. It can be used as an everyday accessory, so make sure to get an option that is durable.
If you are planning to gift jewelry to your loved one, then make sure to consider these gifting ideas.