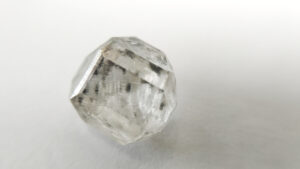 We all know that diamond is the hardest substance on Earth. However, it does not mean that they are indestructible. Diamonds can still get damaged if they fall down. Whether you are using a lab-grown diamond or a natural diamond in your engagement ring, you need to make sure that it won't fall from the ring. That is why all jewelry experts recommend that people choose the most secure ring setting for their engagement rings.
Here is the list of some of the ring settings that are capable of protecting your lab-grown diamonds better.
Tension Setting
There are two metal bands around a faceted center stone in tension settings. The jewel appears to be hanging between the bands, giving it a magnificent, gravity-defying effect. The stone is securely held in place by grooves laser-cut into the metal, despite its dangerous appearance. The girdle of the stone glides into the grooves and is held in place by the strain of the metal bands.
Bezel Setting
Bezel settings encase the gemstone in metal and are by far the most well-known protective setting. Prong settings, on the other hand, expose the sides of the diamond. A bezel-set stone's top surface is all that is visible. A gem will be held very securely in a bezel setting. A bezel-set gemstone ring with a smooth band is less likely to be found. A bezel setting protects a gem from damage by enclosing the majority of it.
Channel Setting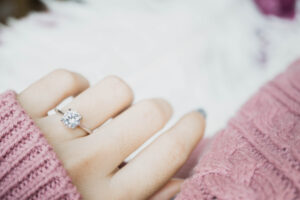 Channel settings, particularly for wedding rings, are ideal for incorporating tiny diamonds. The stones were placed tightly together by jewelers, who inserted them into the grooves of a channel, flush with the band. Channel settings can be found on the top, sides, or both of a ring's band. This arrangement is also used to highlight central stones. Channel settings, like bezels, make excellent protective gem settings. The metal keeps the stones in place while also protecting them from scratches and accidents.
Tension-Style Setting
The tension-style setting seems like a tension setting, but it actually operates more like a bezel setting. Although it appears that the stone is hung by metal bands, it is actually secured by a bezel setting at the bottom. Tension-style rings are easier to construct and less expensive than tension-set rings because of this. It's safer than a tension setting but not as safe as a bezel setting. A tension-style set diamond's brilliance will also be halfway between that of a bezel-set gem and that of a tension-style set gem.