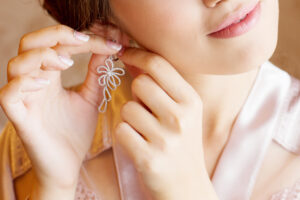 Lab-grown earrings are simple stud earrings made with diamonds created in a lab instead of diamonds mined from the earth. They're fashioned of various precious metals and come in a variety of shapes and sizes. The vast majority of people purchase lab-grown earrings as gifts for their parents, siblings, friends, and spouses. Lab-grown diamonds are as durable, traditional, and stunning as natural diamonds. To ensure that lab-grown earrings last a lot longer, the majority of individuals pick platinum or silver, or gold precious metals.
Let's go over some of the steps involved in creating your lab-grown earrings.
Selecting The Right Style
The first step in creating your own lab-grown stud earrings is to figure out what you want to do. You or your lover should choose a style that fits best. Don't choose styles based on their popularity. Look for a style that reflects your personality the most. This is a personal preference that will act as a base for your earrings.
Examine All Of The Features
Because of the fact that lab diamonds in your earrings are usually much tinier than those present in a diamond engagement ring, it is vital to avoid overpaying. At such a small scale, certain flaws, for instance, will be undetectable. Depending on what is displayed, you would like to make the most out of your money.
Choose The Right Precious Metal
Lab-grown stud earrings for sale are frequently made of silver, yellow gold, rose gold, white gold, or platinum. These precious metals have a significantly longer lifespan to be worn every day. 14K gold is more enduring, attractive, and less expensive than platinum or 18K gold. Choose a metallic hue that complements your other jewelry or makes you stand out from the crowd.
Examine The Lab Diamond Carefully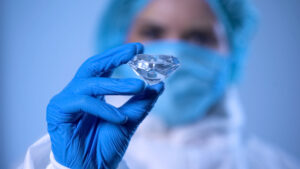 Once you've sorted out your diamond parameters, confirm the diamond pairs that are accessible. With a 360° snapshot, inspect them from all sides. Keep your eyes peeled for particularly bright diamonds. After analyzing several diamond pairings, you should choose a diamond set. Additionally, be sure your lab-created diamond is IGI certified.
Check The Earring One Last Time Before Buying
Before submitting the order, double-check everything. Make certain you select the appropriate metal, style, and so on. Also, make sure you don't want to make any changes. If you want to make any last-minute changes, you must do so before placing your order.